Our Roofing and Shingles Products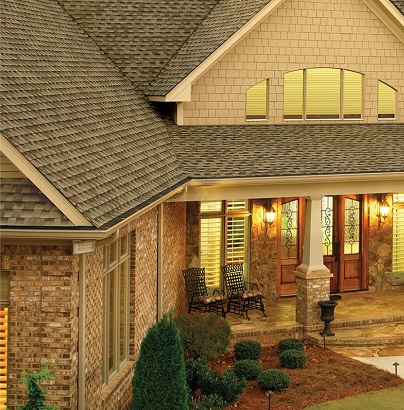 Offering just the right combination of beauty, performance, and reliability.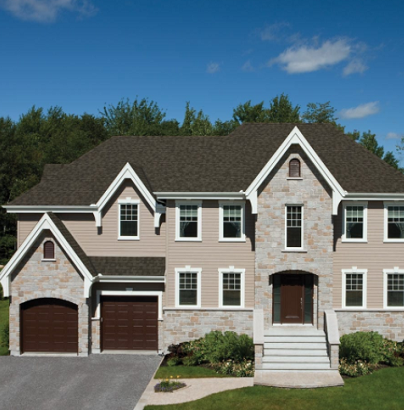 Enhancing any home's style, from traditional to modern, rustic to urban.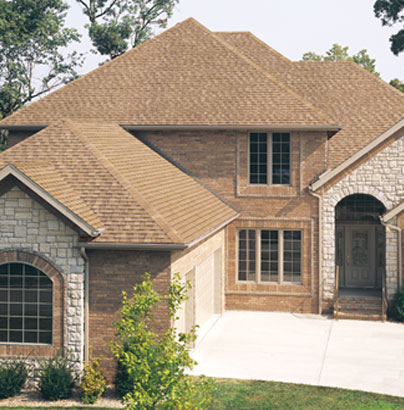 Featuring the best roofing colors on the market that are backed by a well-recognized brand name.
Also known as laminated or dimensional shingles, architectural roofing shingles are among the highest quality roofing products made. Traditionally, they are composed of a heavy fiberglass mat base and ceramic-coated mineral granules that are tightly embedded in carefully refined, water-resistant asphalt. The shingles are thicker and offer different color variations to add three-dimensional light and shadows to the roof. They may be installed in different sizes and with complementary colors for certain home designs. They weigh more than the standard three-tab shingles that are often installed in a flat brick-work design.
If you're looking to have a flat roof installed on your home or commercial property there are several materials that we can install.
What is TPO Roofing? Thermoplastic Polyolefin is a single-ply roofing membrane that is one of the fastest growing commercial roofing systems on the market. TPO roofing systems are made up of a single layer of synthetics and reinforcing scrim that can be used to cover flat roofs.
TPO is very good at resisting dirt build-up, punctures, and tears as well. … The use of TPO on your roof can mean lower cooling costs due to UV resistance. The main advantage of having a TPO roofing system is that it is UV-resistant, and can help reduce home energy consumption. If installed properly and maintained well, a TPO roof should last up to 30 years.
Torch down roofing (sometimes referred to as "torch on" roofing) is so named because it requires an open-flame propane torch. In this installation method, sheets of modified bitumen are rolled out onto the roof, and a roofing professional uses a hand-held propane torch to heat the material and adhere it to the surface. Torch Down Roofing is used only for flat or low-slope roofs.
EPDM is an extremely durable synthetic rubber roofing membrane (ethylene propylene diene terpolymer) widely used in low-slope buildings in the United States and worldwide. Its two primary ingredients, ethylene and propylene, are derived from oil and natural gas. EPDM is available in both black and white, and is sold a broad variety of widths, ranging from 7.5 feet to fifty feet, and in two thicknesses, 45 and 60 mils. EPDM can be installed either fully adhered, mechanically attached or ballasted, with the seams of the roofing system sealed with liquid adhesives or specially formulated tape.
Contact us today to meet with a qualified roofing contractor that has been serving the Maryland area for over 40 years.